First TYPO SF Resounding Success
时间:2012-05-07 04:12:27
|
新闻
|
浏览:80
|
来源:The FontFeed
|
作者:Yves Peters
导语
After London in October last year, San Francisco was the second "
After London in October last year, San Francisco was the second "foreign" city to host the precursor of the TYPO conferences – San Francisco is the home of the North-American office of FontShop. On April 5 & 6, the design and typographic community of San Francisco and beyond convened in the Yerba Buena Center for the Arts for two days of information, inspiration, networking and mind-blowing awesomeness.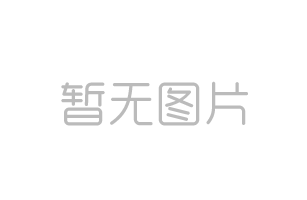 Morning rush at the TYPO SF registration desks.
Photo by Amber Gregory
To say the inaugural edition of TYPO SF was a success is somewhat of an understatement. Attendance of the conference met and eventually exceeded by a whopping third the most optimistic projections of the organisation. Fortunately the San Francisco weather decided to cooperate. Two warm, sunny days put conference-goers, speakers, staff and volunteers in a summery mood. Meeting unexpected success can however also have its downsides. While the 755-seat state-of-the-art Novellus Theater had the perfect size to accommodate the audience, the intimate 94-seat Screening Room which hosted the second track proved to be too small, with a potential audience often more than double the number of the available seats. Even though these growing pains were impossible to predict, some attendees were disgruntled that they couldn't attend the lunch break sessions at noon on Thursday and Friday whilst there was nothing on in the Novellus Theater. FontShop will need to look for a bigger venue for next year's edition.
Erik Spiekermann introduces co-facilitators Kali Nikitas and Jan Abrams to the TYPO SF audience.
Photo by Amber Gregory
The first talk on the first day of the first TYPO SF was by influential designer/blogger/creative entrepreneur Tina Roth Eisenberg a.k.a. swissmiss.
Photo by Amber Gregory
I have lauded TYPO programming on previous occasions, and the San Francisco event was no exception. The conference kicked off in style with The Power of Side Projects and Eccentric Aunts by influential designer/blogger/creative entrepreneur Tina Roth Eisenberg a.k.a. swissmiss. Using her personal experiences over the past decade or so Tina guided us through a list of recommendations for our professional and artistic endeavours, which could easily be applied to our personal lives too. Each item in her list was tied to a real life event in her career, adding a personal perspective to her story. Hearing her talk reminded me of a remark Oliver Reichenstein made at SXSW Interactive 2012. Instead of telling the audience that she was awesome, Tina let us discover this for ourselves by showing the great things she does. This was the perfect opening talk, full of inspirational and quotable moments. Upon the request of facilitator Erik Spiekermann Tina revealed the condensed grotesque used in her slides was Suitcase's Atrament.
Sketchnote artist Eva-Lotta Lamm acting out her amusing talk on stage.
Photo by Amber Gregory
From the day I met sketchnote artist Eva-Lotta Lamm at TYPO Berlin 2011 "Shift" I loved her creativity and her joyous and bubbly personality. Since I got to know her better at TYPO London I was eager to see her give a presentation. Also because I had already seen Kutlu Çanlıoğlu's fascinating talk BBC's Global Experience Language in 27 languages and 9 scripts in London, I relocated to the Screening Room for Sketchnotes: Note Taking for Visual Thinkers. Eva-Lotta covered all aspects of sketchnoting, ranging from its history, psychology, practitioners to different styles, techniques, materials and so on. Both interesting and entertaining, her presentation mixed neurological science and visual mnemonics with humor and insight, listed hand lettering styles, and included a walkthrough of how to construct a sketchnote using the story of Romeo & Juliet with different iterations. To conclude Eva-Lotta announced her second collection Sketchnotes 2011.
This room was facilitated by Kali Nikitas in her very own non-conformist style. Instead of doing straight-up introductions, the members of the audience were asked to write down questions for the speaker. The only restriction was that the questions should not be related to the speaker's topic. This was a wonderful idea, helping connect the audience with the speaker and creating a relaxed and familiar atmosphere.
Carolina de Bartolo giving her workshop Explorations in Typography in the Youth Lounge.
Photo by Amber Gregory
Before breaking for lunch I briefly visited Carolina de Bartolo's workshop Explorations in Typography based on the publication, website and app of the same name. The workshop was a great success – the Youth Lounge was filled to capacity with mostly students, honing their skills in typography with hands-on exercises in the finer points of typesetting.
After the lunch break I decided to stick with the second track in the Screening Room. I was not particularly interested in Khoi Vinh's Mixel which I expected to be the main subject of his presentation The Creativity Opportunity. As for Michael Bierut's Learning The Hard Way; although I thoroughly enjoyed his superb presentation at TYPO London last fall, I was quite intrigued by the alternative: a panel discussion on music posters.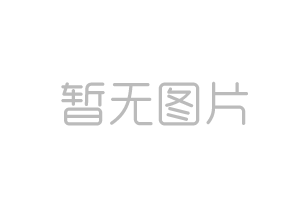 Juliette Bellocq presenting in the Screening Room.
Photo by Amber Gregory
Occasionally people lament the fact that women are under-represented at conferences, but TYPO SF was doing a pretty good job up to that point. Becoming a Microscope was the third consecutive presentation by a female presenter, and the quality was consistently good. The first part of Juliette Bellocq's talk introduced us to the design and teaching of Sister Corita, who was a major influence on her. She then proceeded to show us her own amazing and idiosyncratic work, expanding on background and process. I really liked her typographic palette, with surprising choices like P22 Bifur and H&FJ Mercury for a Pae White catalogue, or Vendöme for the Otis Graduate Graphic Design brochure. Juliette's soft personality and unassuming attitude in combination with the vibrancy of her work made for a delightful presentation.
SFMOMA's Joseph Becker (left) in conversation with Parra (middle) and Jason Munn (right).
Photo by Amber Gregory
After seeing the movie poster panel at SXSW Interactive/Film 2012 I was curious if I would enjoy a panel on music posters as much. Joseph Becker, Assistant Curator of Architecture and Design at SFMOMA, moderated a conversation with poster designers Parra and Jason Munn. After an introduction of both artists and a concise overview of their art, the panel discussion touched on various aspects of music poster design and the work of both designers. Just like Parra's fascinating freeform lettering and illustrations provided a striking contrast with the restrained concept-driven music and film posters by Jason Munn, so did Parra's laid-back and relaxed conversation style with Jason's quiet and thoughtful delivery. The audience was rewarded with a rare peek into the inspiration and creative process of two remarkable artists.
Oliver Reichenstein ponders about designing for continuity.
Photo by Amber Gregory
After coffee break I was confronted with a serious dilemma. My compatriot Hugo Puttaert – Typekit's Sean McBride who I saw at SXSW Interactive 2012 would talk about A Renaissance in Web Typography in the Youth Lounge.
I eventually decided to sit in on Oliver Reichenstein's Designing for Continuity on the main stage. He is always invigorating and inspiring, and he says it like it is. Yet my main reason this time was a pre-TYPO SF dinner I was going to have with Cheshire Dave on Wednesday. Chesh has been one of my Typophile pals for almost a decade, yet we had never met. Due a series of coincidences we were joined by Oliver, type designer Mark Simonson, and designer/typographer and current president of ATypI John D. Berry. Our burger meal turned into a very interesting and invigorating conversation about type design and screen typography. As I expected Oliver's presentation was a continuation on that conversation, a freeform monologue on nostalgia in design, the five canons of rhetoric applied to (web) design, the crucial factor in adaptive design being typography and not changing lay-outs, the need for graded screenfonts and why Nitti can look too light on screen in specific cases, his custom-designed Sabon for screen, design for digital media and so on. Just like when I saw Oliver talk about priests and hackers at TYPO Berlin 2011 Shift, his concepts and associations were like seeds planted in your brain, waiting to germinate and challenge your preconceptions.
Joshua Davis spiced up his story with a relentless stream of F-bombs.
Photo by Amber Gregory
The creative whirlwind that is Joshua Davis was the perfect end for this first day. Amidst a torrent of F-bombs he expounded on the importance of "play" in our daily lives. The concepts "work" and "play" are commonly perceived as opposites. By explaining his philosophy and showing his amazing generative work Joshua however proved that they are words used to describe the same thing under different conditions, as Mark Twain once said. Being a designer with a background in skateboarding he drew parallels to point out the importance of failing and using accidental inspiration. To quote Sean McBride: "Wow, Joshua Davis is the Jack Black of design. Which is pretty amazing." By far the most energetic presenter on stage, his exuberance and humour were infectious and had the whole audience in high spirits for the first conference night.
First TYPO SF Resounding Success
网友点评
First TYPO SF Resounding Success
最新评论